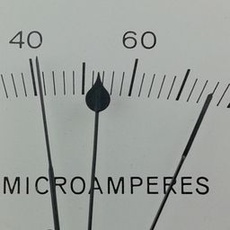 New Design
Need something out of the ordinary? We can help you in designing your custom panel meters. Custom meters come in all different shape and sizes. Requirements can range from meeting rugged or sealed specifications, to multi-scaled, multi-colored dials. We can even produce dials with logos. We also work with requirements such as mirrored scale, and different pointer selections such as Knife-edge, Spade, Lance, Tapered lance, and other configurations and pointer colors. If you want a meter illuminated, we can generally meet such a request.

Replacement Meters
Whether you are designing a new panel meter or looking to replace an old meter, our job is the same. We can design new or replicate old dial artworks to get you the look you want. Replacement of a meter is possible in most cases. Sometimes the original is still available from the manufacturer. Even when this is not the case, we can assist in selecting from various brands to obtain the look and size that you are looking for. We can also reproduce the look of the original meter dial, or change the look to suite your need.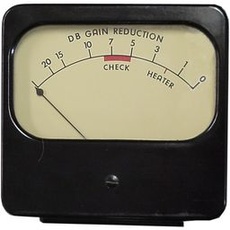 Retrofit Meters
We offer our retrofitting services for old panel meters that are no longer available. Normally a retrofit would be required if a replacement case size is not available, or if keeping the original look of a meter is necessary. Retrofitting is usually performed in order to restore an older piece of test equipment, such as a vacuum tub tester, to its original condition. When a contemporary meter is not available to replace the original, or it is important to keep exact appearance of the original equipment, retrofitting is generally the best option. We can also assist in the reprinting of the dial to restore it to its original condition and appearance.